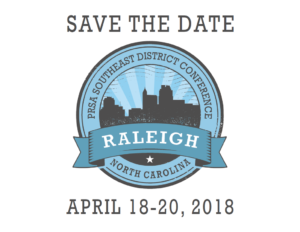 The 2018 PRSA Southeast District Conference is set for April 18 – 20, 2018, in fabulous North Hills area of Raleigh, North Carolina's Midtown!
Click here for Save the Date and calendar synching information.
Calling all presenters!
The Call for Presentations is now open and they are accepting applications through July 19, 2017. Click here for details and an application.
2017 PRSA Southeast District Conference
The 2017 Conference was held in Birmingham, Alabama, and hosted by our Alabama chapter.
The conference theme was "Always On: Strategies to Navigate 24/7 Demands" and saw nearly two dozen speakers provide strategies for managing the demands and tips for taking back personal lives.
The event had nearly 200 PR and communication pros from a dozen states in attendance, but if you were one of those unable to attend – don't worry. Speakers provided their slide shows or cheat sheets to post and you can find them on the conference's speaker page.