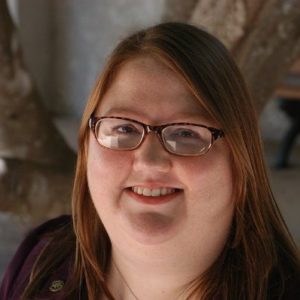 Name: Buffy Lockette, APR
Chapter: Alabama
Current position: Director of Public Relations at Jacksonville State University
How long in current position: 1.75 years (my two-year anniversary is in October)
First PR job: My first public relations job was as an intern in the office I am now leading! As an undergraduate majoring in communications at JSU back in the late 1990s, I was recruited to write for the PR Office (then known as the News Bureau) one summer while the student newspaper I worked for was on summer break. I discovered I loved writing for the university alumni magazine and creating press releases. I ended up staying on staff as a part-time writing intern for two years and never returned to the college newspaper. As a first generation college student, I didn't realize there were other uses for my writing skills other than newspaper reporting and teaching English. So I "fell" into the PR profession, but I know it's exactly where I'm supposed to be. In October 2014, I returned to JSU to direct the office where it all started 15 years ago. It's so special to see life come full circle.
Where you attended college: I attended Jacksonville State University part-time from 1996-2000, nearly completing my major in communications, before moving to Florida with my husband in 2000. I finished my degree at the University of Florida, where I graduated with honors with a BA in Women's Studies. I am currently completing my Master's in Liberal Arts at Auburn University at Montgomery.
If you weren't doing PR, you'd be: I have often thought I would have enjoyed working as a high school guidance counselor, college advisor or social worker. I get a lot of fulfillment matching people up with the resources they need to pursue their passions and succeed in life. If I won the lottery, though, I'd still do PR. I would just work for free for nonprofits who need assistance and can't afford to hire a communications director.
Proudest professional accomplishment: Earning APR two years ago is my proudest professional accomplishment by far. Since I didn't pursue a degree in public relations, I feel studying for APR helped me fill in the holes in my education, gain more confidence and truly become a public relations professional.
What is your passion? I am thankful that my passion is my actual profession. So many people hate going to work every day, but for me it's fun. They say to find something you love to do and you will never work a day in your life. I am blessed to be living that proverb. My friends and family tell me I need to unplug more, but they don't realize that I actually like working!
Why you are a PRSA member? PRSA helps me stay abreast of the latest trends in PR and stay current on best practices in my profession. It's also a great way to network with peers in my field – we all need PR friends to share ideas and support. We are often the only people in our workplaces who do what we do, so we need to lean on each other from time to time for encouragement.
Each week, the PRSA Southeast District highlights one of its 2,700 members. To join PRSA, visit prsa.org.